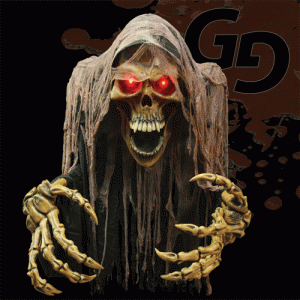 Here we are, 2018
We had a rough patch last year. But we made it through, and are ready to go.
we introduced several new products this year.
-The Ghoul Grabber
-Peanut the clown costume kit w the I Scream Mace
-a bunch of various head lamps
-Demon Goat giant Actormatronic
-Several small actormatronics: goat, mud dragon, viper
-and 2 giant costumes: medusa and the goat priest
This year we will be working very hard to develop more new product lines shortly and then getting them online immediately. So, please keep an eye on our website, facebook pages, and twitter for updates.
To all our clients and friends. Thank you so much for your support. Without you, we are nothing.