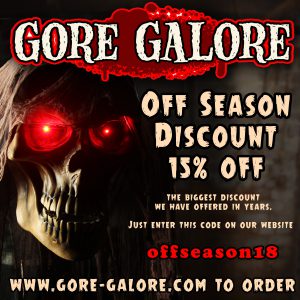 Gore Galore's off season discount goes into effect now until Dec 31 2019.
Just place "offseason18" in the coupon box upon checkout.
This is the best discount we have given in 5 years. So take advantage of it now before it is over.
All orders will be delivered before Transworld orders are filled.  so you not only get a significant discount, you also receive priority in our schedule.
If you prefer to speak to a person directly don't hesitate to just call us at 812-622-0088 to place your order.
*Discount does not apply to music or Complete Scenic packages.