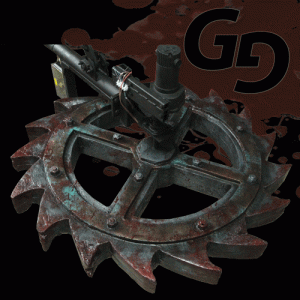 SAW
Actormatronic giant Saw capable of pushing or appearing to be able to cut a customer in half. Saw blade is 4′ across. Industrial Gear motor driven
Product Video
---
More About SAW
---
Actormatronic Giant Saw capable of pushing or appearing to be able to cut a customer in half. Saw Blade is 4′ across. Industrial Gear motor driven. Actor controls forward, back and side to side motion, audio and activation of spinning motor. Comes complete with actormatronic, motor drive, counterweights, 8′ track, 4 wheel trolley, chain for suspending actormatronic, 40′ cat 5 for wiring, 40′ 1/4 airline, regulator w moisture trap, audio control board w sd card with programmed sounds, and a weatherproof enclosure.
Add 200 watt Powered Speaker for $300 including cable.
Shipping to be determined.