It's not all fun and games at Gore Galore… Ok, it really is! But that's only because we love what we do! Providing you with the best quality products for your haunted house attraction!
WHY BUY FROM GORE GALORE?
Because we LOVE what we do. We are NOT here to get rich. We are here to live fulfilled, deliver the Most innovative products we can, and take care of our customers. Our honor demands it!
THE WOW FACTOR!!!
WHY YOU WOULD INVEST IN GORE GALORE
When it comes to marketing your event, bigger is better. Bigger gets more attention.
1. Take our costumes to fairs, street fests, sporting events to promote your event. Our costumes will be the center of attention allowing you to hand out tons of event flyers.
Use our Actormatronics in your marketing,and use them for fear cams. It again helps promote your event and keeps your brand on your customer's tongue. 2. Photo Ops bring in additional income
3. Since our costumes and actormatronics are so large and unique they are good at getting media attention both newspaper and TV which again helps to bring in larger #s of patrons.
4. OVER 20 years in business
5. We build dependable and innovative products
6. We have excellent customer service
7. We believe in "Service After the Sale".
8. Honesty is OUR best Policy….We work very hard not to make promises we can't keep…. Just ask anyone!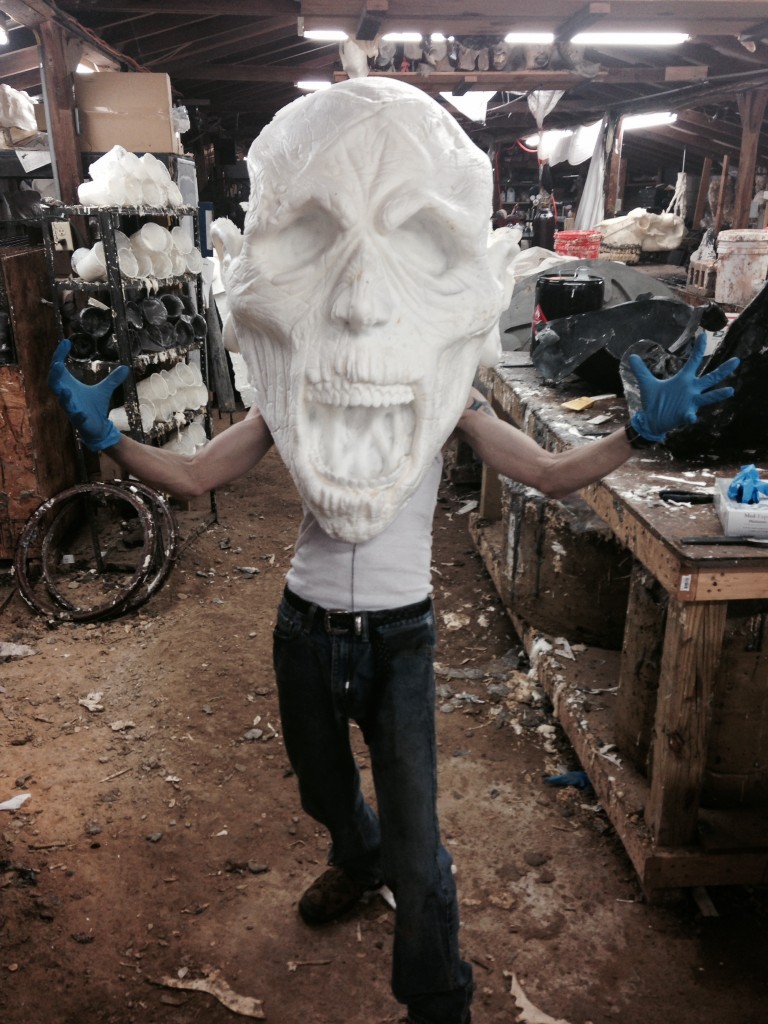 Inside THE HEAD of Gore Galore!